One of the most important things you can do to ensure that you and your puppy share a lifetime of enjoyment is to begin training her the moment she comes home. We can help you both start off right by coming to your home and conducting a one-on-one, two-hour puppy developmental session with you and your entire family. And because it doesn't require your puppy to be around other dogs, it allows you to start the training and socialization process before she is fully vaccinated, giving you a head start that will offer a host of long-term benefits. To further reinforce this point, the American Veterinary Society of Animal Behavior believes that it should be the standard of care for puppies to receive such socialization before they are fully vaccinated.
During the first three months of a puppy's life, her interest in new people, animals, objects and experiences far outweighs her fear of them. And it's during this window that the socialization process should begin to take place. If it doesn't—or if it's done improperly—there is an exponential increase in the risk of your puppy experiencing significant behavioral problems as she moves into adulthood. These can include fear, avoidance, and/or aggression. It's behavioral problems such as these that are the greatest threat to the bond between owners and their dogs.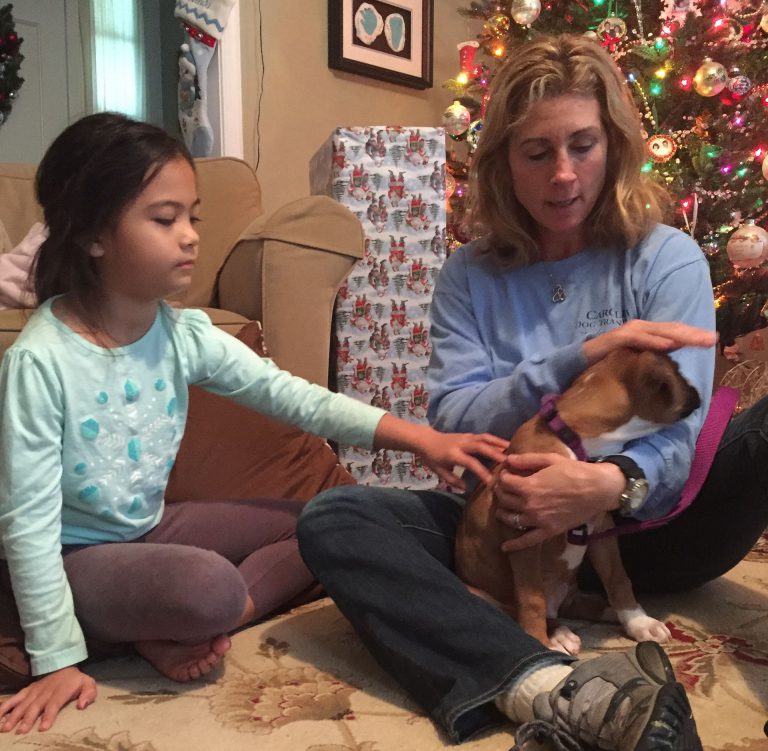 Our Family Puppy Orientation covers topics such as:
Crate training
House training
Jumping
Play-biting
Leash introduction
A variety of handling and socialization exercises including unfamiliar visual, tactile and auditory stimuli
This consultation focuses on you, your puppy, and your specific issues—all in the privacy of your own home with your entire family. Please feel free to contact me at elaine@carolinadogtraining.com or at 919.349.0000 with any questions, or to set up an appointment for your new puppy. I look forward to hearing from you!